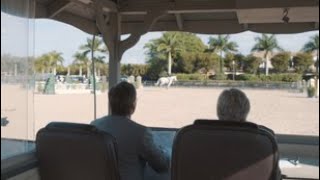 Alina Brazzil
Licensed Officials: Judges, Course Designers, Stewards, and TDs
Posted: July 2019
Length: 00:00
Watch Alina Brazzil, US Equestrian's Director of Licensed Officials, discuss the different types of licensed officials, such as judges, course designers, stewards, and technical delegates, for US Equestrian competitions.
About This Video
No matter the breed or discipline, a common denominator across all US Equestrian competitions is the utilization of licensed officials. Currently, the US Equestrian roster includes approximately 2,200 licensed officials representing judges, course designers, stewards, and technical delegates. In this video, US Equestrian Director of Licensed Officials Alina Brazzil outlines the various responsibilities, basic training, and licensing requirements for each major type of official. Brazzil also explains the different classifications of officials' licensing which may be available for various breeds and disciplines, as well as the general process for obtaining a license through education, apprenticeship, and examination. Are you interested in becoming a licensed official for US Equestrian? Learn more here.
Key Principles:
Judges
Course Designers
Stewards & Technical Delegates
Types of Licenses
Licensing Process
Additional Information
About The Expert
Alina Brazzil
Director of Licensed Officials, US Equestrian
Alina Brazzil joined US Equestrian (USEF) as the Director of Licensed Officials in May 2018. Brazzil oversees the operations of the Licensed Officials department and manages communications with licensed officials and affiliates. She previously worked at the United States Hunter Jumper Association (USHJA) as Education Coordinator. At the USHJA, Brazzil's responsibilities included liaising for the Officials Education Committee, facilitating officials' education clinics for the hunter/jumper licenses, and developing educational materials and content.
Originally from Los Angeles, Calif., Brazzil attended Cazenovia College and earned her Bachelor of Science in Management with a specialization in Equine Business Management.