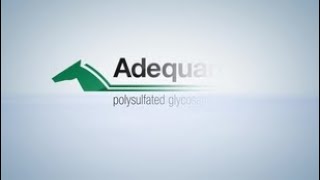 Sponsored Video
Keep Joints Moving with Adequan® i.m.
Posted: May 2020
Length: 00:00
Learn more about how Adequan® i.m. works to help maintain your horse's joint health in this video from American Regent Animal Health.
About This Video
In equine degenerative joint disease, the complex process of cartilage repair can't keep up with with damage. In this video, you'll learn more about why that happens and how Adequan®, the only FDA-approved disease-modified polysulfated glycosaminoglycan (PSGAG), can help renew damaged cartilage. Learn more at Adequan's website.
Additional Information
About The Expert
Sponsored Video
American Regent Animal Health, a division of American Regent, Inc., is committed to advancing animal health with proven FDA-approved products like Adequan®. The company's portfolio is anchored by the only FDA-approved polysulfated glycosaminoglycan products for horses and dogs, which have been relied on for nearly three decades by veterinarians. American Regent, Inc., a Daiichi Sankyo Group Company, manufactures and distributes human and veterinary pharmaceutical products and is committed to providing the ever-changing U.S. healthcare marketplace with a growing and diversified portfolio under the American Regent brand. For more information on American Regent Animal Health, visit ARAnimalHealth.com or call 800-458-0163.