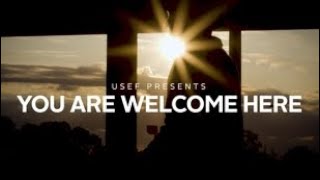 Clay Murray
I Am US Equestrian: You Are Welcome Here
Posted: June 2021
Length: 00:00
About This Video
When we first met Clay Murray, he was a transgender eventing athlete based at Prairie Lane Farm in Collinsville, Okla., who was also working in the equine industry. Clay grew up in a family that "was not horse-savvy at all," he says, but once he discovered horses, there was no going back. Clay began riding at age five, and in this video he discusses how horses changed his life.
"Most other sports, it's just you or a piece of equipment, you know--like in tennis, it's a racket," Clay said of the special connection one can develop with a horse. "But horses aren't equipment, they're a living soul. And so to communicate and be able to work together with another creature to do something is really cool."
His connection with horses, Clay explains in this video, also helped him to speak the truth of his identity as a transgender athlete.
In the Summer 2021 issue of US Equestrian magazine, Clay wrote: "Since I was little, I've known I was different. I struggled to make friends with female peers because, as I say all the time,
I just 'didn't understand them.' I had a lot more male friends as a child, but as you grow up things change. I always felt more comfortable and myself when I was around the boys, and I was confused as to why they felt differently about me. I never wanted to act or dress 'like a girl,' in fact, I was adamantly against it. I played multiple sports growing up. However, I always felt wrong and as if I was not with people like myself. Of course, looking back it is so easy to see why.
"I believe that is part of why horseback riding has always been a strong focus in my life. The world of horses created the most consistent sense of freedom and peace for me, whether I was actively working with the horses or I was simply enjoying their presence. Horses never cared about what clothing I had on or the length of my hair. Horses never judged me because of the 'F' on my birth certificate or the name that went along with it. To horses, I was just another soul. A soul capable of thoughts and emotions. When I was with horses, I felt truly seen."
About The Expert
Clay Murray
Clay Murray of Transcend Equestrian is an eventing athlete who has been riding horses since the age of five. He's based at Prairie Lane Farm outside Tulsa, Okla., and currently works as a full-time stable hand. "I enjoy riding my own horse with what little free time I can find!" he said.
He currently owns Savvy, a Trakehner mare.
Murray also is the founder of the Trans Equestrians Facebook group. Trans Equestrians is a fun, safe, and educational community for those people in the equestrian community who are transgender or whose gender identity differs from what they were assigned at birth.
Follow Clay Murray on Instagram @transcend_equestrian.