Start Your 2013 With George Morris
Happy New Year! The 2013 USEF Network broadcast season is underway with the George H. Morris Horsemastership Training Session. The clinic is live today through Sunday on USEF Network. You can watch it here.


January 2nd-6th
Reed Kessler Named one of USOC's Twelve Top Teens of 2012
"At 18, Kessler became the youngest Olympic show jumper when she competed in the equestrian event in London. Although she did not ride her mount, Cylana, to an Olympic medal, she brought attention to a sport that usually features older athletes. In fact, her teammates in the team show jumping event in London were: Beezie Madden (age 48), Rich Fellers (52) and McLain Ward (36). Now Kessler is back in
the saddle and preparing for possibly many more trips to the Games."
Anne Ayala -- Oct 16, 1940 - Dec 27,2012
The endurance community has just lost a champion, advocate, ambassador with the death of Anne Ayala. She compiled a record of over 3700 miles in her remarkable partnership with Overlook Nuryev, better known as Beau. Beau and Anne were the recipients of the 2000 AERC Pard'ners Award given annually to a horse and rider team that best exemplifies the unique bond between horse and rider. She was the visionary and driving force behind bringing the trail system at the Biltmore Estate up to the par that one rider regarded as an endurance rider's DisneyWorld. Those trails have been the underpinning for the 3-day Western North Carolina 3-day 100, for multiple NATRC rides, for Mountin' Hopes Fall Fling, and for the Biltmore Challenge endurance ride. Not only was Anne a rider and trail master, she was an organizer par excellence -- Anne had the vision, energy, and determination that saw the opportunity for the Biltmore Challenge, and executed on it, creating one of the premiere endurance rides in the country, attracting competitors from around the world. That background brought the National Championship ride to Biltmore in the fall of 2012...read more>
Laureen K. Johnson Takes New Role in Stride as USEF High Performance Director of the Para-Equestrian Discipline
from USPEA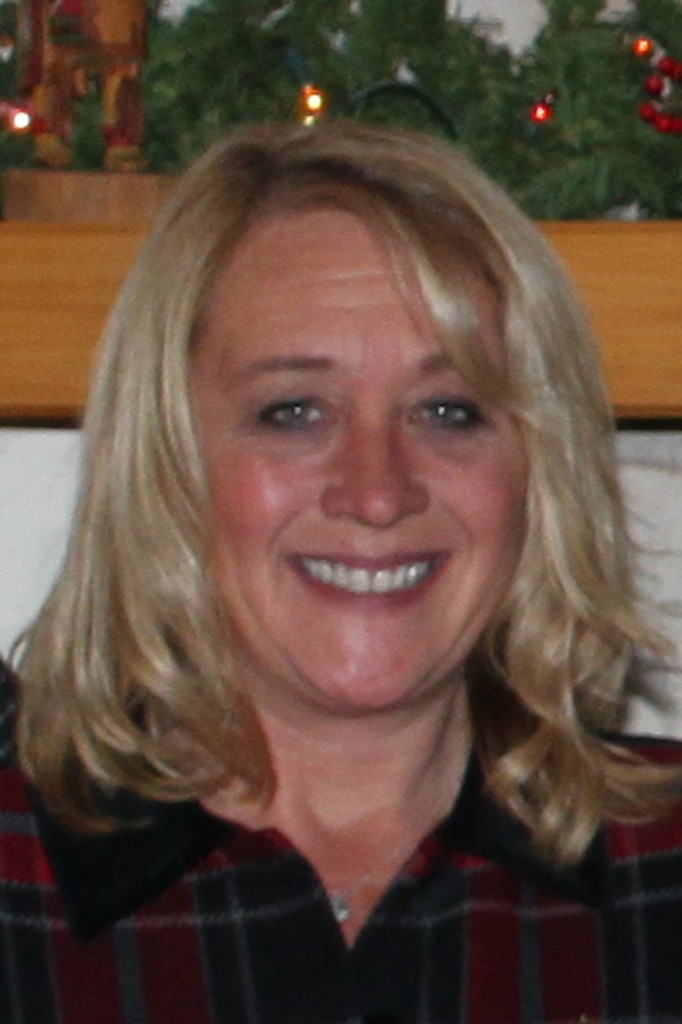 Laureen Johnson High Performance Director of Para-Equestrian and Vaulting Programs and Assistant to High Performance Director of Driving Programs
Lexington, KY - As the United States Para-Equestrian discipline looks toward 2013, the United States Para-Equestrian Association (USPEA) is pleased to honor new discipline director Laureen K. Johnson. Laureen was appointed an exciting new role as High Performance Director of Para-Equestrian and Vaulting Programs and Assistant to High Performance Director of Driving Programs. Laureen's prior title for the past seven years included Assistant to Para-Equestrian and Vaulting Director. She has also been with USEF since 1999 where she assisted every High Performance discipline except able-bodied dressage. Laureen's dedication, professional experience and love for the equestrian sport has made this transition exceptionally smooth.



Laureen was born in Chicago, IL and moved to Chatham Township, NJ at 13 years of age. On her 16

th birthday Laureen received her first horse kindly called, "Sweet William," as a gift from her parents. Since that moment Laureen has continued to enjoy all aspects of the equestrian world including riding, volunteering at therapeutic riding centers, and working for the Federation. Laureen graduated from Washington School for Secretaries and Business Administration in Washington D.C. and began working for USEF in January of 1999...read more>
U
SEA/ProChaps Young Riders Instructors Recognition Award
from USEA
The USEA/ProChaps Young Riders Instructors Recognition Award was launched this year to acknowledge the vital contribution of the instructors in the support and development of Young Riders in the sport of eventing. The top rider and instructor of the Beginner Novice-Preliminary Junior leaderboards, the Intermediate and Advanced Young Rider leaderboards, and the overall Young Rider Leaderboard received a free pair of half-chaps from ProChaps. The other instructors in the top 10 received a special certificate. To provide additional recognition for instructors, the program extends to all ten USEA Areas, where the instructor of the winner of each Junior leaderboard will receive a pair of free chaps, and the other instructors in the top 10 will be recognized.

See the national winners at www.useventing.com.
USEF Announces Appointment of Dressage High Performance Committee and Election of Dressage Eligible Athletes Committee

Lexington, KY-
The United States Equestrian Federation (USEF) has seated two new dressage committees. The Dressage High Performance Committee has been approved by the USEF Executive Committee.
Dressage High Performance Committee
Janet Foy, Chairman
Kathy Connelly, Vice-Chairman
Katherine Bateson-Chandler, Elected Eligible Athlete
Susan Blinks
Charlotte Bredahl-Baker
Robert Dover
Susie Dutta
Catherine Haddad-Staller, Elected Eligible Athlete
Christine Traurig
Elisabeth Williams
George Williams, Elected Eligible Athlete
See the Dressage Eligible Athlete Committee at www.usefnetwork.com
.
USEF's Response to the New York Times Article "Sudden Death of Show Pony Clouds Image of Elite Pursuit"
In early November, the USEF received inquiries from the New York Times regarding the use of Gamma-Aminobutyric Acid (GABA) to calm horses and ponies for competitive advantage.
Since then, the USEF has endeavored to provide the New York Times with all the facts on GABA and to outline the aggressive actions the Federation has undertaken to deal with this emerging issue and the threat it poses to the health and welfare of our equine partners.
You can read the USEF's full response to the New York Times here.



In 2013, the USEF will continue to address this issue through enhanced monitoring, testing, reporting and education. In the meantime, I invite and welcome your input and suggestions on how we can most effectively discourage and prevent the use of calming agents in our sport.
John Long, CEO
United States Equestrian Federation
- If you have input or suggestions, or questions about the prevention and use of claming agents, please send them to

[email protected]

-
Koos de Ronde Picks up Fourth FEI World Cup
TM
Driving Win at Mechelen
by Cindy Timmer for FEI
Dutch driver Koos de Ronde has a special bond with the FEI World Cup™Driving in Mechelen (BEL). He won the competition in 2008, 2009 and 2010 and he won it again this year after a truly exciting competition.

De Ronde's compatriot IJsbrand Chardon was actually well underway to secure his first-ever victory in the 12-year history of the FEI World Cup™ Driving in Mechelen when fate struck and his carriage tipped over. Luckily, Chardon, his grooms and his four horses were all uninjured and the four-times World Champion ended the night in third.

London-Olympia winner Boyd Exell (AUS) finished second behind Koos de Ronde, who was competing on a wild card...read more>
Arabian Score Sheet Changed and Points of Emphasis Identified

from AHA
Aurora, CO - The Arabian Horse Association recently made changes to the Arabian scoring system, making adjustments to both the Purebred Arabian Score Sheet and the Half-Arabian/Anglo-Arabian Score Sheet, along with corresponding class specifications listed on the back of each score sheet. The new Score Sheets and class specifications can be found by clicking here.

In addition, the 2013 Points of Emphasis for judges were recently identified. Yearly Points of Emphasis are named upon recommendation from the 5-90 Task Force. The Points of Emphasis identify specific negative trends and put special emphasis on addressing these situations...read more>

AMHA to Recognize Awardees at Annual Convention
from
AMHA
Shelburne, VT
- The American Morgan Horse Association (AMHA) Awards Committee is pleased to announce the following individuals will be recognized at the AMHA annual convention, which will take place February 21-23, 2013 in Portland, Oregon, at The Benson Hotel.
Man and Woman of the Year Awards honor those individuals for their continued support of the breed. This year's honorees are Mike Goebig and Kathy Newcomb...read more>




VISION STATEMENT

The vision of the United States Equestrian Federation® is to provide leadership for equestrian sport in the United States of America by promoting the pursuit of excellence from the grassroots to the Olympic Games, based on a foundation of fair, safe competition and the welfare of its human and equine athletes.

2013, United States Equestrian Federation, Inc.
The Equestrian Weekly Blog is looking for guest bloggers. Email
if you would like to contribute

Do you have ideas, news, or stories for Equestrian Weekly?
Email Editor Andrew Minnick at [email protected]